FHA Loan May Be The Answer for First-Time Homebuyers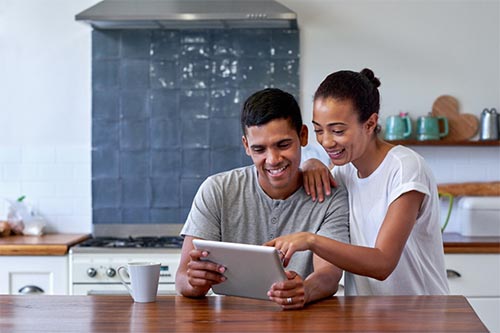 If you're thinking about buying your first home, you're not alone. We continue to see an increase in first-time homebuyers all across the country. It is an exciting time but also one filled with questions about financing and other responsibilities.
One of the loan programs often used by a first-time buyer is the Federal Housing Administration, or FHA, loan. An FHA loan provides borrowers with flexibility when starting out with a new mortgage. With a less stringent approach to the underwriting process, along with reasonable interest rates and a minimal down payment, buyers can appreciate the home buying process without needless stress.
FHA Benefits
Low down payments (as low as 3.5% of the cost of the home)
Fixed-rate and adjustable-rate mortgages offered
100% of down payment and closing costs can be acquired via gift funds
No prepayment penalty
The qualification requirements are very flexible
Who Qualifies for an FHA Loan?
First-time homebuyers
Buyers who don't have a large down payment
People interested in refinancing their home loan
Buyers who seek to finance one- to four-unit structures or approved condominiums
National Mortgage News recently reported that the 2016 share of home purchases using FHA loans nationwide was 15.5%, up from 15.4% in 2015. It also shared the 10 metropolitan statistical areas with population over 200,000 that had the largest percentage of purchases using FHA-insured loans in 2016.
No. 10: El Paso, Texas
Total sales: 3,520
FHA sales: 940 (26.7%)
No. 9: Bakersfield, Calif.
Total sales: 10,215
FHA sales: 2,818 (27.6%)
No. 8: Amarillo, Texas
Total sales: 2,321
FHA sales: 648 (27.9%)
No. 7: Indianapolis-Carmel-Anderson, Ind.
Total sales: 16,187
FHA sales: 4,524 (27.9%)
No. 6: Beaumont-Port Arthur, Texas
Total sales: 2,855
FHA sales: 834 (29.2%)
No. 5: Salt Lake City, Utah
Total sales: 16,711
FHA sales: 4,941 (29.6%)
No. 4: Visalia-Porterville, Calif.
Total sales: 4,541
FHA sales: 1,449 (31.9%)
No. 3: Merced, Calif.
Total sales: 2,406
FHA sales: 785 (32.6%)
No. 2: Ogden-Clearfield, Utah
Total sales: 9,122
FHA sales: 3,116 (34.2%)
No. 1: McAllen-Edinburg-Mission, Texas
Total sales: 2,747
FHA sales: 961 (35%)
Are you ready to purchase your first home in West Hills - Woodland Hills - Calabasas? I'm here to help guide you through the home-buying process with my trusted Loan Officer. Lots to learn! But an exciting big step for any first-timer. Please give me a call at (818) 281-0102!
The information contained in this blog has been prepared by an independent third party and is distributed to consumers for educational purposes only. The information is considered reliable but not guaranteed to be accurate. The opinions expressed in this article do not represent the opinions of Skyline Home Loans. This is designed to give helpful tips and is not intended to give legal advice. This is not a prequalification, preapproval, loan approval or commitment to lend.