It's Hot This Spring in These 15 Markets
From Coast to Coast, here's a look at the 15 hottest residential real estate markets of spring 2017 according to National Mortgage News. The rankings, by online real estate marketplace vendor Ten-X, take into account pricing, sales, affordability, permit activity, economic and demographic growth, as well as forward-looking data like economic forecasts and population trends.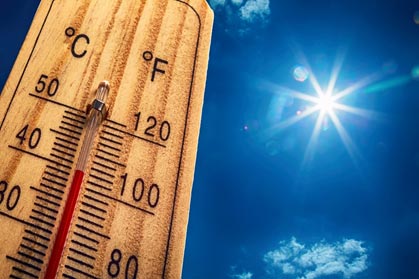 15: Seattle, WA
14: Washington, D.C.
13: Austin, TX
12: Fort Worth, TX
11: San Antonio, TX
10: Salt Lake City, UT
9: Portland, OR
8: Orlando, FL
7: Raleigh, NC
6: Nashville, TN
5: Jacksonville, FL
4: Las Vegas, NV
3: Columbus, OH
2: Dallas, TX
1: Tampa, FL
The information contained in this blog has been prepared by an independent third party and is distributed to consumers for educational purposes only. The information is considered reliable but not guaranteed to be accurate. The opinions expressed in this article do not represent the opinions of Skyline Home Loans. This is designed to give helpful tips and is not intended to give legal advice. This is not a prequalification, preapproval, loan approval or commitment to lend.